JustJanS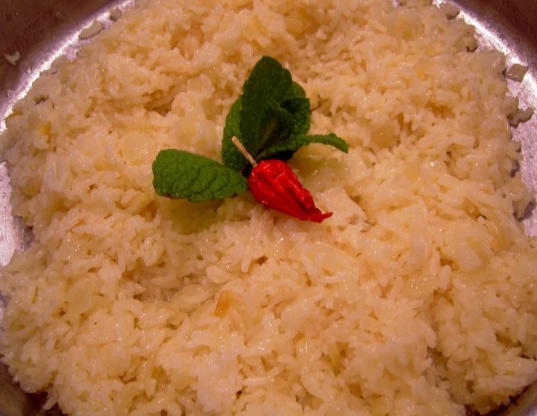 Excellent rice, and a great way to keep a burner on your stove top free. We washed our rice well, and actually added it to the oil, onion garlic mix and coated it in the oil before adding the liquid. I have a very heavy pan that we used to cook it in, and its very heavy lid that we also used.
Fry the onions and garlic in the oil until cooked.
Add the water, boullion, and rice and bring to a boil.
Once the mixture boils, stir it well and place in a 350 oven for 20-25 minutes.
Serve and enjoy!