Prep 10 mins
Cook 40 mins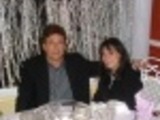 I can't tell you how many times I make this. It's simple, it only has 3 ingredients, and it tastes delicious.
Directions
Preheat oven to 400 degrees.
Cut potatoes lengthwise into 2-inch strips, about 1/4- to 1/2-inch thick.
Place mayonnaise in large plastic food bag.
Add potatoes; shake and squeeze to coat well.
Arrange potatoes in a single layer on baking sheets, so that they do not touch or overlap. Sprinkle generously with Old Bay seasoning, to your taste.
Bake in preheated 400 degree oven for 40 minutes, turning once, until golden brown and tender. Drain on paper towels.
Most Helpful
Wow! You're a genius! I made half a batch using 3 tablespoons of Recipe #207860, which was plenty. We can't get Old Bay seasoning in Australia so I replaced with za'atar. Hubby's exact words were 'these are better than your usual wedges', and he loves those. Thanks so much for a recipe I will use often.

These were very good. Loved the old bay for the taters. Usually I use chili powder but this was a nice change. Going in keeper file. Thanks!

Great potatoes. I made with regular mayo - don't use the light or diet stuff. Mine were done in 45 minutes. I halved the recipe easily. Thanks Jackie. Made for The Best of 2008 Cookbook Swap.