Funaroma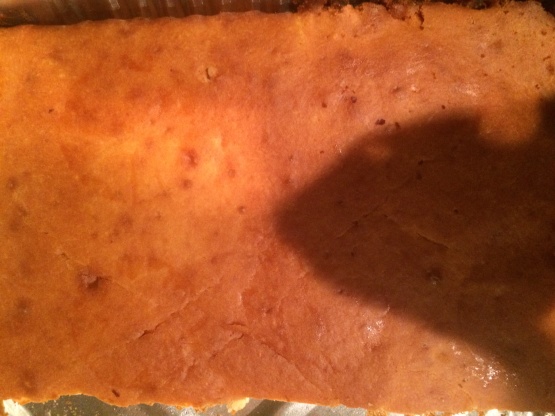 Feel free to sprinkle the top with cinnamon and more sugar if desired! For best results the baking dish with the melted butter in it must be hot before adding in the batter. This is very good!

This is a great breakfast addition! Try making a light icing to drizzle over top made of lemon juice and powdered sugar. DELICIOUS!
Set oven to 400 degrees (bottom oven rack).
melt the butter in a 9-inch square baking dish in the oven.
In a medium bowl beat together eggs and 1/4 cup milk.
In another bowl sift together flour, sugar, baking powder and salt; add to the egg/milk mixture; mix until combined.
Slowly whisk in the remaining 1 cup milk.
Pour into the hot baking dish over the melted butter.
Bake for about 18-20 minutes.