Easy Orange Salad/Dessert
Annacia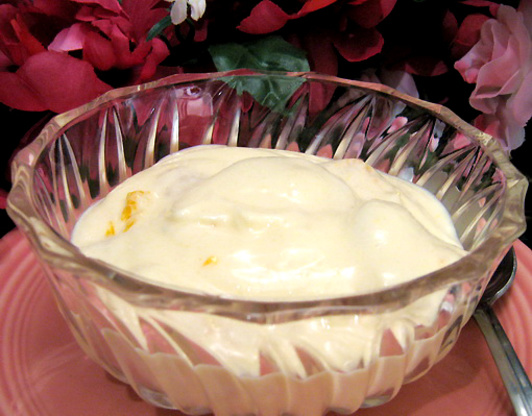 I'm prefacing this recipe with I'm pregnant and have some strange cravings these days! I really like the combination of cottage cheese and sour cream. I came up with this salad as a result of looking over oodles of recipes! Any flavor of jello will work - you may want to change the fruit to compliment the jello flavor you are using. **Cooking time is chilling time. Updated -- I remade this and agree with reviewer, the jello does need to be dissolved or it will be gritty. This is not a sweet salad, so if you want it sweeter, you would need to use whipped cream or add sugar.

DD and DH liked this salad (I didn't eat any because of allergy issues). They said it wasn't real sweet like a regular jello salad but was just about right. I also used sugar free jello as that is what I had on hand. Thanks for posting this Kitty! Made for Fall PAC 2009.
Mix jell-o with 1 cup of boiling water, then add 1/2 cup of cold water. Refrgerate until slightly set.
Mix cottage cheese, and sour cream, then add to partially set jell-o. Refrigerate 2-3 hours.
Before serving gently fold in oranges and bananas.