diner524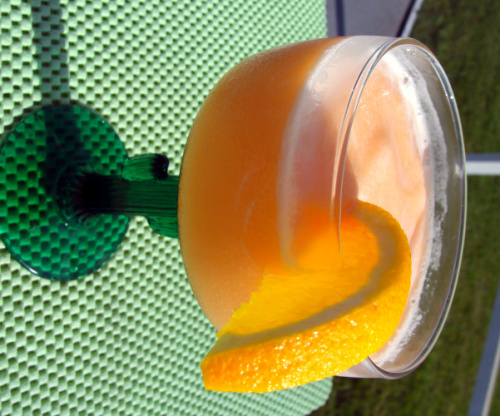 I prefer mixed drinks with the liquor disguised. I'm also attracted more so to a frosty drink especially if it's one with the ingredients I have on hand. This is a smooth and creamy margarita. Exchange the orange sherbet for other flavors for something different. The serving amount can easily be increased, made ahead and frozen.
1⁄2 cup ice
1 1⁄2 ounces tequila
1⁄2 ounce triple sec or 1⁄2 ounce orange liqueur

1

dash lime juice

1

scoop Orange sherbet
orange slices or lime wedge (to garnish)
Pour the ingredients into a blender.
Blend until smooth.
Pour mixture into a chilled margarita glass and garnish.