lazyme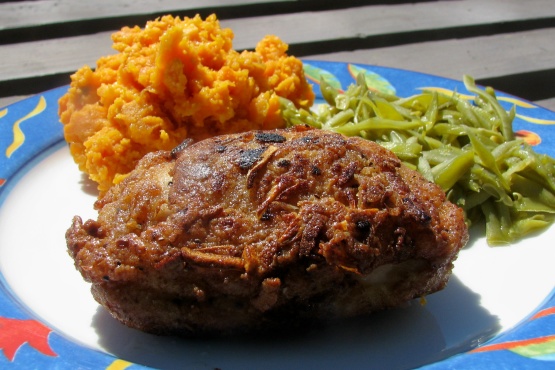 Easy and super tasty, I fry this up in a thin layer of extra virgin olive oil. I pound the chicken if it's not already 1/2 inch thick. I served this to my boyfriend one night and he was rather impressed, but still poured ketchup over it because it "needed some sauce" I'm working on some sort of sauce to go over it, but in the meantime, here it is. I was impressed with myself at the time :)
Mix the dehydrated soup mixture with the flour, garlic salt, and pepper.
Heat the olive oil on medium until when the handle of a wooden spoon inserted into it, bubbles appear around the handle in the olive oil.
Dip the chicken into the milk, then the flour mixture. For a thicker breading I sometimes dip it in the milk, then flour again, but it's good either way.
Set the chicken into the pan and cook until brown on either side and cooked through.
You can substitute the olive oil for your favorite oil, but I tend to favor evoo because I like how it fries things up :).