Easy One-Dish Beef Stroganoff
Amazu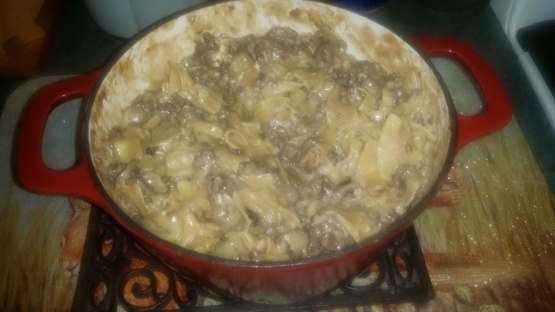 This is an easy one-dish beef stroganoff recipe. To make this more traditional, you can add half of the can of soup & 6 oz. of cooking sherry in place of the whole can of soup. I'm sure that there are way better classic recipes out there, but this one is just too easy & tasty to go through all the other work... :-)
SLICE beef into very thin strips.
COOK beef in nonstick skillet 5 min., stirring often to brown. Add mushrooms to brown.
Stir in soup & heat to a boil. Stir in noodles. Cover and cook over low heat 10 minute or until noodles are done.
STIR in sour cream & cream cheese and heat through. Top with fresh parsley & serve.