Easy One-Bowl Carrot Corn and Rice Bake
karen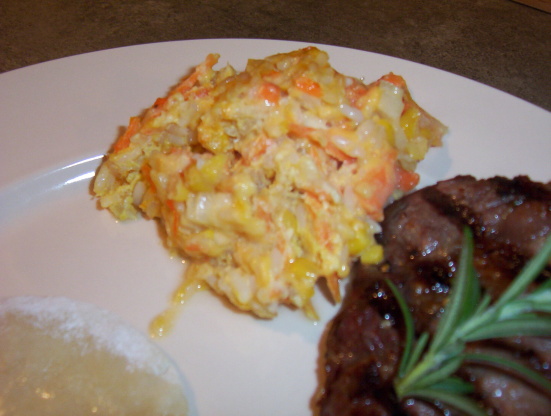 Prep time does not include shredding the carrots, please adjust all amounts to taste, you can add in more cheese if desired.

Top Review by karen
I agree that this is easy to make, but I found that the combination of flavors just didn't excite me. I found that the strongest flavor was the creamed corn, and the 1 1/2 cups of medium cheddar didn't do much to make it very creamy. There wasn't anything wrong with this casserole, so if you love the ingredients, it's probably worth a try.
Set oven to 350 degrees.
Grease a 2-quart baking dish.
In a large bowl, combine all ingredients; mix well to combine.
Transfer to prepared baking dish.
Bake uncovered for 35-45 minutes.