Easy Noodle Beef Casserole
JustJanS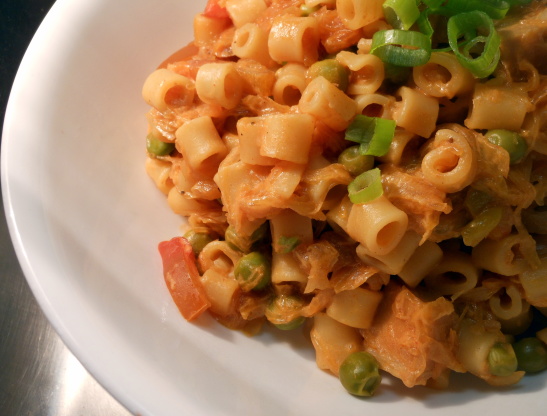 Easy, quick and tasty. Add a few veggies if you want a dinner in one pot.

I made a half recipe for Russ and I Bergy-we loved this so much I think we'd have eaten the other half if I'd made the full recipe. I didn't use beef, instead I sliced up two smoked pork loin chops we brined and smoked ourselves. They were gorgeous in it. I popped a few peas and some red capsicum into it to make it into a one pot dish. I'll be making this wonderful dish again thank you.
In a Dutch oven brown the steak pieces in the oil, remove when browned.
Add the onions, sauerkraut, paprika and 1/4 cup water.
Cook& stir until the onions are tender.
about 3 minutes.
Stir in the broth, 1/2 cup water, tomatoe paste, caraway seeds, chili,and noodles Bring to a boil, reduce heat to medium, cover tightly& simmer for about 10 minutes or until the noodles are cooked Remove from heat: return beef to the Dutch Oven, stir, cover and let stand for a couple of minutes Sprinkle with parslery& serve.