Linajjac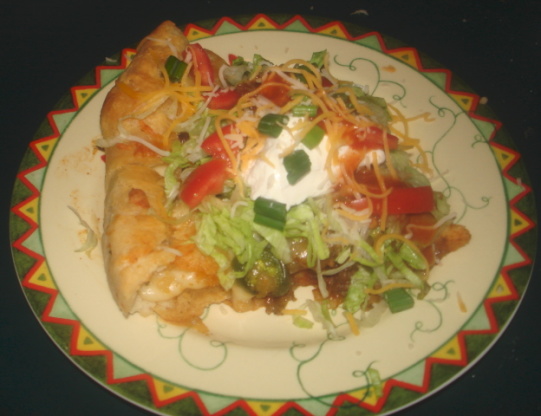 You will not believe how easy and quick this is to make. Just stir ingredients together, let sit for ten minutes, then press into baking pan. Add your favorite toppings and bake. Pizza in no time!

All I gotta say: WOW! Let me say that backwards: WOW! So simple, so tasty! It's great to have a fresh homemade pizza in less than an hour! I added an extra splash of olive oil, then some oregano, garlic powder, seasoned salt, and a bit o' cornmeal. I pre-cooked it for 5 minutes in a 425 degree oven, put on the toppings, then cooked it another 15 minutes. YUM! Crispy bottom, soft inside. THIS IS A KEEPER!
Dissolve yeast in warm water in a medium bowl and add rest of ingredients.
Beat vigorously 20 strokes and let rest 10 minutes.
Press dough onto greased 11x17" baking sheet and add topping ingredients of your choice.
Bake at 425° for 15 to 20 minutes or until done.