Easy 'no Beat' Chocolate Cake With Frosting
Chickee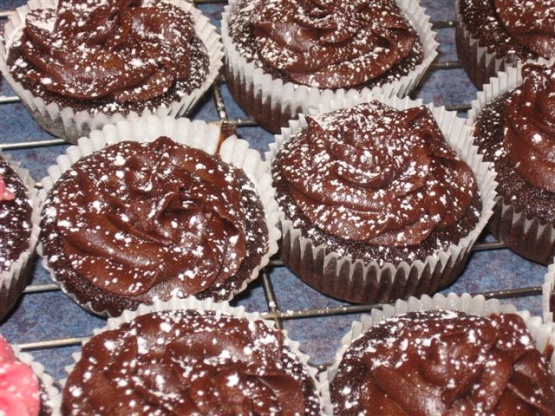 This is the quickest, easiest cake I have ever made that always comes out moist and perfect! I got it from a friend and have had many requests to pass it on to other friends and family.
Heat oven to moderate temp (180C).
Grease large square baking tin.
Into a large bowl sift flour and cocoa, then mix in sugar.
Place on top of dry ingredients butter, golden syrup, bi-carb and vanilla.
Pour over boiling water and mix well until all butter is melted.
Cook for 45 mins to 1 hour or until cooked ( when skewer comes out clean).
CHOCOLATE FROSTING.
Sift icing sugar and cocoa into a bowl.
Add all other ingredients and mix well.
Spread on top of cooled cake.