Easy N' Lite Pantry Chili
Annacia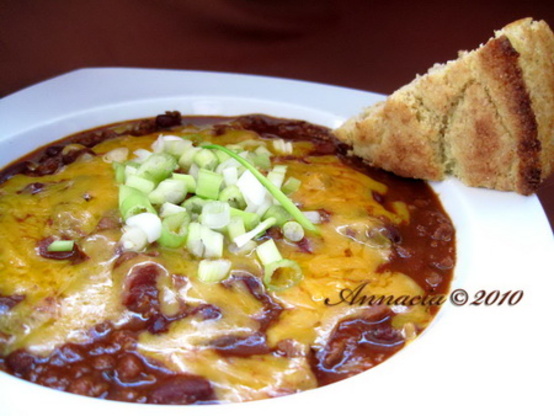 This is the pantry cleans dream chili. I made this one day when I looked in my pantry and was just horrified with all the cans in it. So, I just started looking through everything and decided I had everything to make a good crock pot of chili, and so I did. Thanks for trying it. ENJOY!

I'm really impressed with the flavor of this easy recipe considering that most of it comes from cans! I used veggie burger crumbles so it was like ground beef but so much healthier! The surprise seasoning worked wonderfully and added something good to the whole. This made a filling meal topped with some grated cheese and sliced green onion. Whole wheat cornbread was the perfect companion.
Add all the ingredients to a crock pot, in order, and gently stir to combined.
Turn to low and let cook for 6 hours.
Serving Suggestions: Corn bread, rice, baked potatoes, toast, french fries, home salad, egg noodles, corn chips, challah bread, beer.