Easy Mixed Cheese Sandwich Spread
Ms B.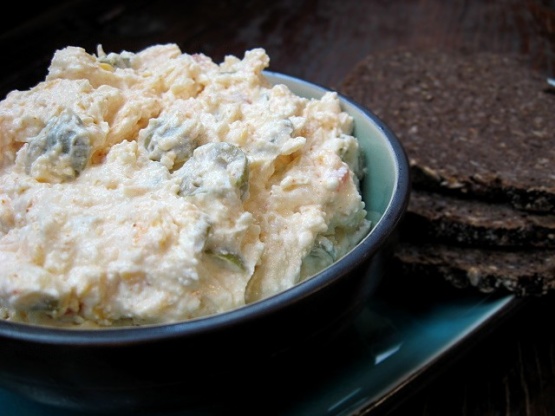 This recipe is from one of my Grandma's old cook books that I found about 10 years ago when I was going through her things after the funeral. This spread is simple to make and tastes really good on a hot, humid, Oklahoma summer day.

Top Review by Ms B.
Perhaps the feta option would have more flavor, but I prepared this with the sharp cheddar and found it rather bland. Maybe more onions or other seasonings would help. I spread it on dense, chewy dark rye bread for a quick breakfast with low sodium V-8 juice.
Place all ingredients in a sturdy mixing bowl.
Use an electric mixer, gradually going from low to high, and beat until creamy (about 3 minutes).