Easy Microwave Rice Pilaf
Jubes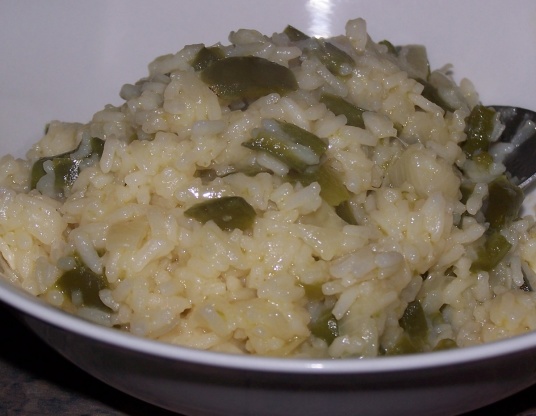 This quick and easy side dish has a lot of flavor, is quick, and is mighty convenient when the stove is going full steam ahead. It's also easy to leave out or add to.
Combine onion, celery, green pepper, and margarine in 1 quart casserole dish. Sprinkle with garlic powder, cover, and microwave on high 3 to 5 minutes.
Stir in hot water, uncooked rice, and bouillon.
Microwave 5 minutes on high, then 10 to 12 minutes on 50 % power. Let stand 5 minutes, fluff with fork.