Easy Microwave Peanut Butter Ice Cream Topping
asqui105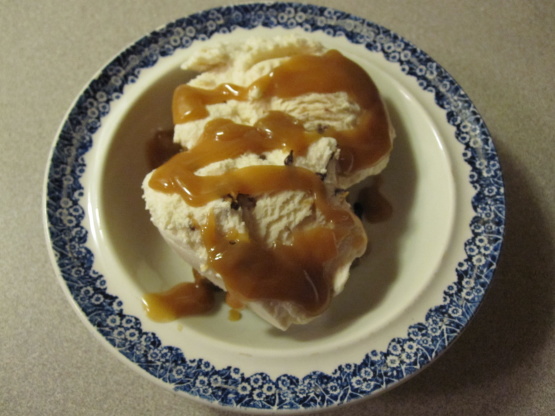 An easy treat for peanut butter lovers! :)

Great stuff! Easy to make. I substituted half & half for the evaporated milk, and it still worked!
Combine brown sugar, corn syrup, butter and pinch of salt in a 1-1/2-quart microwave-safe dish.
Cover an microwave on high for 4 minutes, or until mixture boils, stirring twice.
Add in peanut butter; stir until smooth.
Stir in evaporated milk.
Serve warm over ice cream.
Top with chopped peanuts if desired.
Cover and store in refrigerator (it will thicken up more when chilled).
To reheat: microwave on medium heat for 1-2 minutes, or until heated through.