Fauve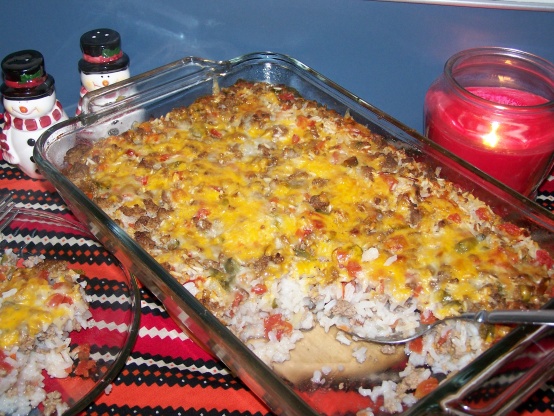 So easy yet so tasty! Here's one of our family favorites for a quick fix for dinner.
Preheat oven to 350 degrees.
Brown ground beef, drain and set aside.
In a medium bowl combine all ingredients excluding the cheese.
Spray a 13x9 baking dish with vegetable oil spray, and add mixture.
Cover with aluminum foil.
Place in 350 degree oven for 50 minutes.
Remove from oven, add shredded cheese, and continue to bake for 10 minutes (uncovered).
Serve warm.