Easy Mexican Mac and Cheese
Lainey39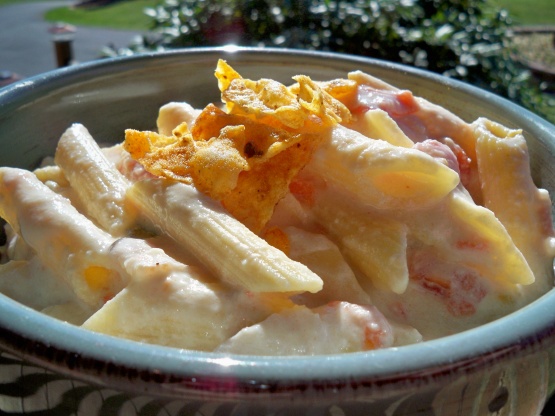 Creamy, cheesy, spicy...and cooks up easily in your crockpot even if you don't have a kitchen. At your desk at work? Yes! Anywhere with an electrical outlet! This is not one of those "dump and go" recipes as you can't leave your crockpot unattended, but a tastier alternative to boxed mac and cheese. It is not, however, better texture or taste than from-scratch mac and cheese on the stove. This recipe was created for a crockpot cooking contest and truthfully, you will love it even more it you make the recipe in a pot on the stove. You can always transfer to a crockpot for party-style serving. Enjoy!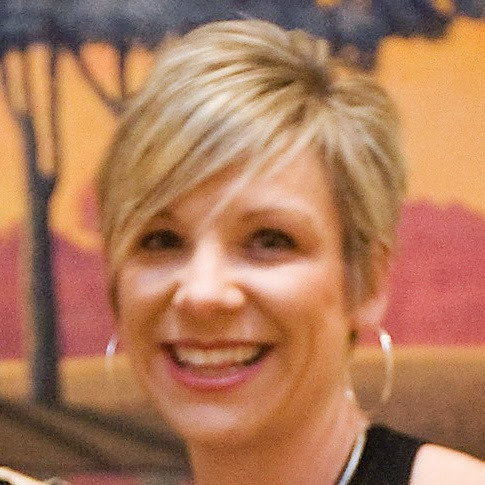 Top Review by jenne
Mine turned into total mush between an hour and fifteen minutes and an hour and forty-five minutes. Tasted great, but could not serve (noodles were totally gone). I liked the ingredients though and may try it again, turning it to low after the first 45 minutes.
SPRAY crockpot with cooking spray.
DUMP pasta, then all other ingredients (except garnishes) in your crockpot.
COOK ON HIGH for at least 45 minutes without disturbing; from that point on, stir every half hour or so, checking to see if the pasta is done (based on the reviews it can take anywhere between 45 minutes and two hours). When your pasta is cooked, proceed to Step #4.
SERVE -- topped generously with green onions and crushed tortilla chips! Be sure to turn off the crockpot or switch to the warm setting, so the pasta doesn't get mushy.