Easy Meatballs and Peppers
Bergy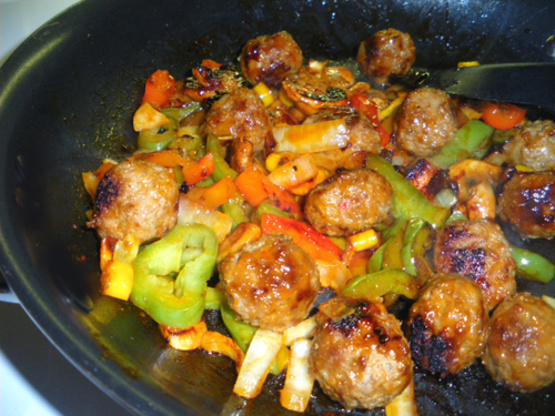 I used small Italian frozen meat balls if you use larger meatballs you may want to defrost them first. This is so quick & easy and very tasty - nice served with pasta. My favorite BBQ sauce with thei recipe Is Diane's original
Spray a non stick skiller with Pam or other no oil spray.
Over medium heat brown the frozen meat balls for apprx 10 minutes.
Add onions & mushrooms, cover & cook 5 minutes, stir a couple of times.
Add peppers & BBQ sauce, cover & cook for a further 5 minutes.