Prep 10 mins
Cook 45 mins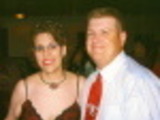 This recipe is so easy, rich, and YUMMY!!! You must definately try it with coffee, milk, or just by itself.
Directions
Preheat oven to 350 degrees. Grease and flour 9x12 baking dish. Mix all ingredients together in large bowl. Pour mixture into baking dish.
For topping:
Blend all topping ingredients together in bowl. Sprinkle on cake, then swirl once with knife. Bake 45 minutes to 1 hour.
Most Helpful
it was a really good cake, but I ut in a bit more sour creamm wwhich made it very creamy and ...mmmm...delicious.