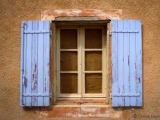 This is so easy to prepare and makes a lovely presentation on a platter for a dinner party.
Directions
Mix juice from Mandarin oranges, garlic powder and honey.
Place chicken breasts in casserole dish.
Pour orange/honey mixture over chicken.
Top with the mandarin oranges.
Bake uncovered at 350 for 40 minutes (turning after the first 20 minutes).
If desired: the chicken may be removed (kept warm) and the juices thickened with cornstarch.
Most Helpful
Marvelous! Easy to make and very tasty. We eat a lot of chicken and this is definate keeper.
This was an extremely easy dish to make. Also the ingredients are ones I normally always have on hand. It was very tasty, but I think next time I will thicken the juices with the cornstarch. Thanks Lisa C. for sharing this recipe.
This was a very good, very easy recipe. I did thicken the juices and it made a very good toppng for the meat.