Easy Make College Cookies (No Bake and Healthy)
seesko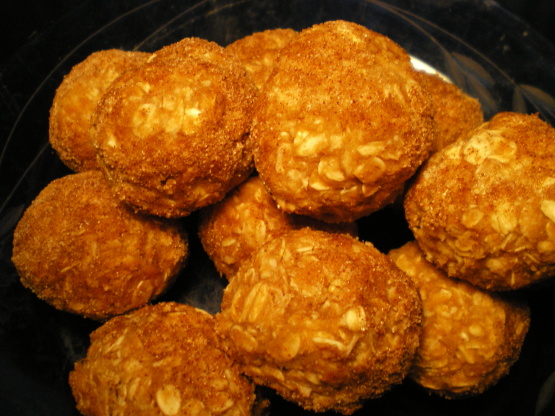 Being in college you gotta work with what you got, especially if your low on money. I came up with this recipe when my boyfriend wanted some cookies but had no money. P.S.: these are great for post workout snack as well.

I'm sorry - this recipe looked great in print, but was not great in the mouth(I made them exactly as shown). My children wouldn't touch them after the first sample(some the first bite), and I don't blame them. The texture was weird and the taste bland. I even tried doctoring them, and it did no good. Thanks for sharing, but we won't be trying these again.
mix all together in a bowl.
scoop a spoonful, form into ball or flatten to cookie shape.
place on a plate.
Put into fridge to let set for about 10-20 minutes.
Enjoy.