Easy, Low-Fat Black Bean Soup
Parsley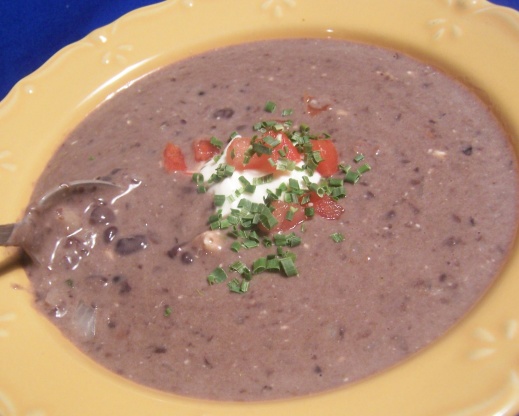 This is a Pulp Kitchen recipe that was M.I.A. since the move, just found it and want to post it before I lose it again.
Using a food processor pulse the onion until minced.
Drain and rinse the black beans.
Add to the food processor with the cream cheese.
Pulse until pureed.
Dilute wtih chicken broth to your desired thickness.
Transfer to a medium sauce pan and heat over low heat until thoroughly heated.
Garnish with sour cream and chives.