Izy Hossack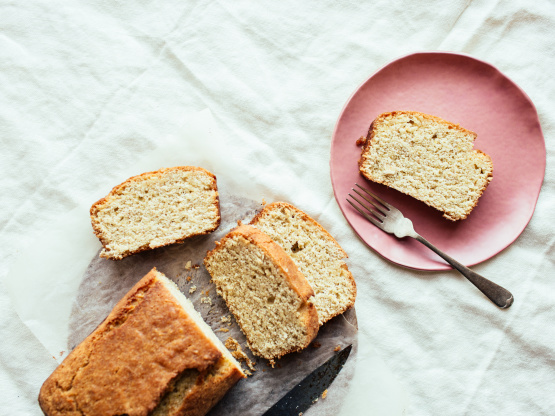 I have used this cake for so many different things. Its great if you need something at the last minute. Its always comes out good. It's good just as a pound cake, without the drizzled lemon. We like it for strawberry shortcake.

More like a cake than a traditional pound cake, but it had a good flavor and texture. Especially liked the drizzled lemon/sugar. Don't know how it was at room temperature--it was all gone before it had cooled.
Mix together 1 cup sugar and butter.
Add eggs and 1 tablespoon of lemon juice; mix well.
Add salt, flour, and baking powder to mixture.
Add milk.
Bake at 325°F in a well greased loaf pan for 1 hour,or until golden brown.
Mix 1/3 cup lemon juice and 1/4 cup sugar.
Use a toothpick to make holes in top of cake and drizzle lemon juice and sugar mixture over the top of the cake when removed from the oven.
Serve warm or cool.