Easy La Victoria Chile Verde
grawma
I love chile verde, and I've been impressed by this, the easiest and tastiest recipe I've found. Yes, it cheats a bit by using sauce from a jar (hmmph, you might say!), but sometimes you can achieve really good results from shortcuts. :) This is the recipe I use most often for Chile Verde. Delicious, and folks ask for the recipe.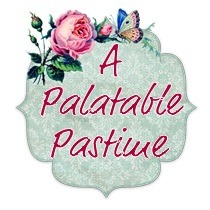 This was fairly easy to make and very tasty! I think some cuts of pork could be simmered longer to get more tender. This would be a great one for the crockpot! I used Las Palmas sauce which is similar to La Victoria, but one of my preference. I also added finely diced jalapenos to punch up the heat for those who wanted it; I didn't cook those in, as some here like it less so. Thanks for the recipe, Julesong!
Cut pork into 1/2-inch cubes; season cubes with salt and pepper.
In a large, heavy pan with lid, brown the cubes well in oil and melted butter.
Add the onion and garlic and sauté for about 5 minutes, then drain the fat from the pan.
Add the remaining ingredients, cover, and simmer for at least 90 minutes, stirring frequently; add more water (or broth or beer) during cooking if necessary to achieve desired sauce texture.
Makes 4 to 6 servings.