Easy Kulfi (Ice Cream Without an Ice Cream Freezer!)
ChefEmma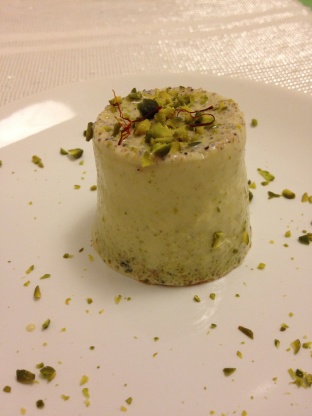 Someone was asking about kulfi on the boards awhile back; I got interested and made some myself! Found this online. It's easy and it tastes great--and the best part is that NO ice cream freezer is needed! (prep time is freezing time). It's also very cheap---I could imagine any college kid with a fridge/freezer in his dorm could make this as well! Enjoy!

I'm Indian and have had Kulfi in India, and here in the states too many times to count. This recipe is excellent and is as close as you can get (if not exact) to real Kulfi from Idian Restaurants... and it's super easy! (Just fyi, it's supposed to be a little icy and hard, and not creamy like vanilla ice cream). For the "other flavoring", if you want to make "Elachi Kulfi", use the seeds from dried green cardamom ("elaichi"). Grind about 10 cardamom pods worth of seeds (without the shell) using a mortar and pestle to near powder and mix all the grounds in if using popsicle molds. I, on the other hand, just used a 9x13 casserole dish and cut into squares when the Kulfi set. If you're doing it like this, take half of cardamom grounds and mix that into the liquid. Then sprinkle the rest on top so they float. You can also sprinkle on pistachio grounds as well. Very authentic! Thanks spatchcock!
In a large bowl, stir together well the evaporated milk, condensed milk, cream, and optional other flavor.
Pour into popsicle molds, Indian stainless steel kulfi molds, or even a small bowl.
Freeze overnight.
Remove from the molds by resting their bottoms very briefly in warm to hot water (if you do this for too long you'll have a gooey mess!).