A recipe from Kraft Food & Family. this is a delicious stew inspired by the hearty italian flavors of minestrone.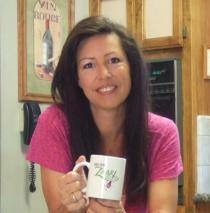 Wonderful Italian flavor! This was so easy to make. I used small rotini pasta in lieu of macaroni, personal preference... skipped the beans and added pepperoni instead to give it more pizza flavor. Boy did it ;) Great recipe that I will no doubt make again and again. Thanks for posting! (Made for 'Easy-Does-It' -- Photo Event)
heat dressing in saucepan on medium heat.
add sausage and cook 8-10 minutes, stirring occasionally and breaking up sausage.
add broth, veggies, beans and tomatoes.
bring to boil.
stir in macaroni.
reduce heat to medium & simmer 8-10 minutes.
ladle into 8 bowls and top with cheese.