Easy, Inexpensive Lentil Tacos
CeeGee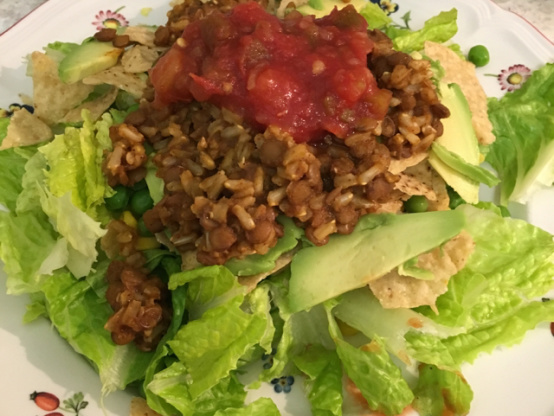 Pleases even the pickiest eater! Full of flavor, you won't miss the meat! VERY inexpensive and delicious. We're not always the healthiest eaters, but we love this healthy meal!

Delicious! I dumped all the ingredients in my crock pot and cooked it on low for about 6 hours. It came out perfectly. Great recipe!
Dump everything in a medium pot and bring to a boil.
Turn down the heat to a little lower than medium and cook covered (just like rice) until done. I usually stir every 5-6 minutes, but you probably don't need to once the spices are mixed!
Use just like regular taco filling.