Prep 15 mins
Cook 45 mins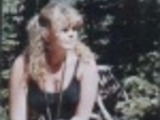 I was so tired of soggy skinned hot wings or too much vinegar in commercial hot wings, so I made this recipe up. I serve it with ranch dressing and sliced fresh veggies. Great to take to parties.
Directions
Cut wings into pieces discarding tips.
Wash and pat dry with paper towels.
Pre-heat cooking oil to 350 degrees.
Slowly add 1/2 of the wing pieces to hot oil; fry until golden brown.
In the meantime, in a large pan, melt the butter on a very low heat.
Add bottled hot sauce and BBQ sauce.
Keep sauce warm.
Add the cooked wings to the sauce.
Stir to coat.
Reviews
Most Helpful
My husband and I made this together and both loved it. We used Cholula Hot Sauce and Daniel's BBQ Sauce. The only thing we'll do differently next time is take the wings out of the sauce as soon as we've coated them. We left them in while we cooked the rest and it seemed like the sauce got oiled down and became separated. No leftovers tonight, however! Thanks for the recipe!
Great recipe! I served them for the Eagles/Falcons playoff game and my family loved them! I ended up having to add more hot sauce because they said they were not hot enough! I used 5 lbs. of Tyson frozen wings, so I changed the quantity of the recipe to make enough sauce. I also put them under the broiler for some extra crispness before serving. Thanks for sharing!

These were GREAT! Makes for a very fast meal! I took the suggestion of TEC and instead frying, I baked them on a rack and they were crispy without all the grease. Thanks for posting!