Pamela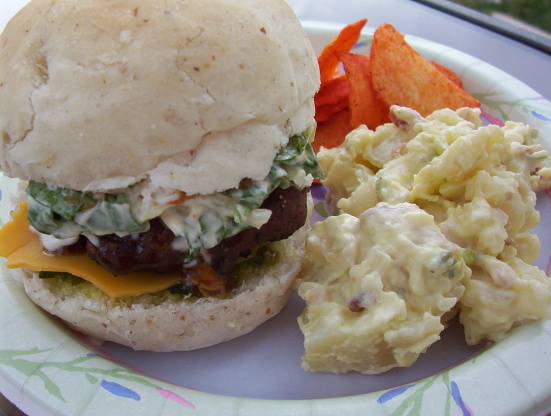 Quick and easy! Enjoyed by kids and grown-ups alike. When you're looking for something tastier than plain burgers. My own creation.

Top Review by martjc
I had none of the problems that some of the others mentioned. I did triple the recipe because I was freezing them for two meals. I also used a mix of lean ground beef, ground turkey and tvp instead of all ground beef. The only thing I will change next time is to make the burgers slightly smaller.
Mix all ingredients well.
Shape into 4 patties.
Cook until juices run clear (well done).