Mom made these and my husband and dad could not stop eating them. I must agree, they are very addictive and delicious. Recipe adapted from Gooseberry Patch Country Quick and Easy.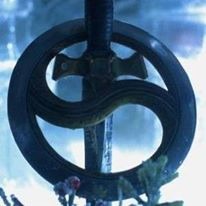 For such an easy recipe with so few ingredients, this was truly a 5 star recipe. All I could say after I took the first bite was "WOW"! The first taste sensation was sweet and then moments later, I felt the subtle heat of the cayenne. I could literally have sat there and ate every single one. Thank you for sharing this recipe! I can't wait to make these again.
Place wings in a single layer on a baking sheet with rim.
Bake in a 400° oven for 10 minutes.
In a mixing bowl, add the remaining ingredients; stir to combine.
Spoon half of the honey mixture over the wings; bake for 10 more minutes.
Turn wings over and spoon the remaining honey mixture over the wings; bake 10 more minutes.
Let cool slightly before serving.