Easy Homemade Veggie Crab Cakes/Sliders-Weight Watchers 4 Points
Eatit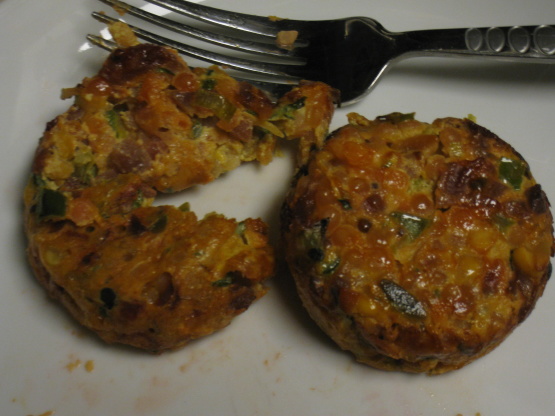 This is soooo good and easy! It's an adaptation of various veggie burgers I have made. You could put it on a bun and make it a slider. I like thowing these on a salad and they are great for guests. I improvised this so feel free to switch up the veggies! I put this into my WW recipe builder and its 4 points for 3 veggie crab cakes. This recipe makes 9 veggie crab cakes.
Cook couscous as directed (I cooked it in veggie broth).
Preheat oven to 350.
Combine all ingrediants into a bowl and stir, mix until thoroughly combined.
lightly spray a muffin pan w/ non stick spray.
spoon in mixture.
bake about 25 minutes or until brown.