Easy Homemade Pizza Sauce
Karen..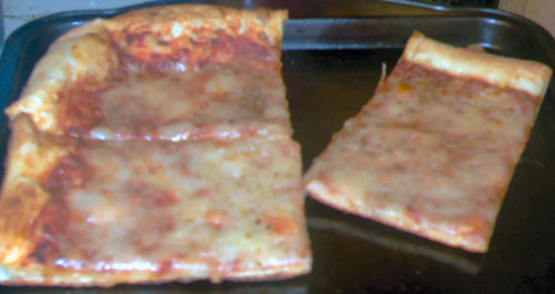 My mother's recipe for pizza sauce, slightly adapted.
This was my first attempt at homemade sauce and I was very happy with the ease of the recipe and the results. I used all the optional ingredients except for the onions, but found it to be just a little 'tomatoey' for our tastes, so I also added about a tbsp. of sugar and some italian seasonings, which made it perfect for us! I won't be buying pizza sauce anymore! Thanks for a great recipe!
Combine all ingredients in a saucepan.
(Use Tabasco sauce and red pepper flakes if you want more zip to your sauce!) Bring to a boil.
Simmer gently for 20-30 minutes.
Simmering improves the flavour, but if you're in a hurry you can skip that step.
Just use a bit less water and mix well.
Use in your favourite pizza recipe.