Easy Homemade Cream of Spinach Soup
luvmybge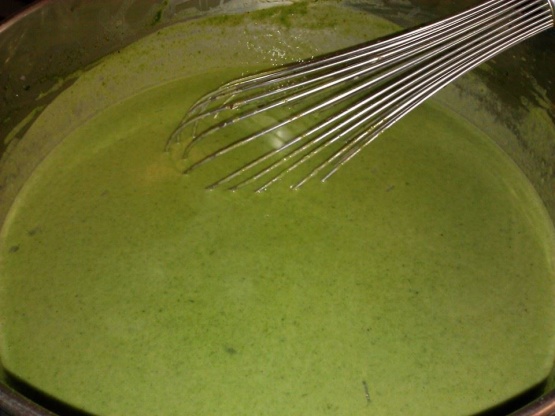 This is so easy to make. I've also used broccoli and am planning to try asparagus. I love this recipe-it's so quick!

This is fabulous! I used fresh spinach and homemade chicken stock instead of the water, and omitted the chicken bouillon. Also, I used a hand blender to make it an actual cream soup -- the recipe never says to do this.
In a medium saucepan combine water and spinach.
Cook till tender; do not drain.
In a large saucepan melt the butter on medium low heat.
Stir in flour until smooth.
Whisk in hot milk and bouillon.
Cook until beginning to thicken, then add spinach mixture.
Season to taste.
I sometimes add allspice instead of the garlic in the winter months.