Easy Homemade Almond Butter
Leggy Peggy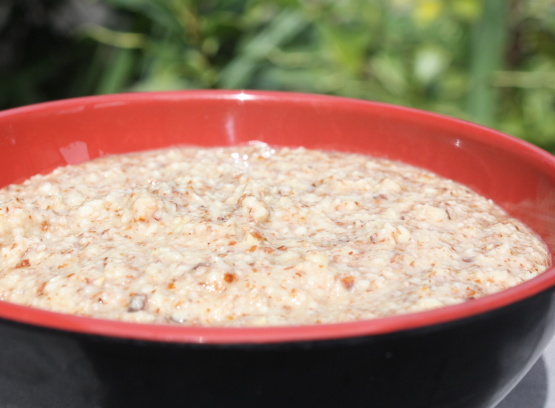 An easy, quick way to make almond butter. Use this to make Mexican Hot Chocolate, or Frozen Mocha Almond Shake!

A friend is addicted to almond butter, but his wallet is shocked by the price on the supermarket shelf. I told him I'd hunt for a recipe and make him some. I made a triple batch of this. 'Overjoyed' barely begins to describe how happy he is. He loves it and is even considering buying his own food processor. Thanks for posting.
1

cup roasted chopped almonds
1⁄8 teaspoon salt

3

tablespoons vegetable oil (or almond oil)
Grind together 1 cup roasted almonds and 1/8 teaspoon salt in a food processor, then add 3 tablespoons almond or vegetable oil in a slow, steady stream, and process until the mixture comes together and is the desired consistency. This recipe makes ¾ cup.
To roast chopped almonds, preheat oven to 350°F Roast 4-6 minutes, until light brown.