Easy Hawaiian Chicken Salad
Parsley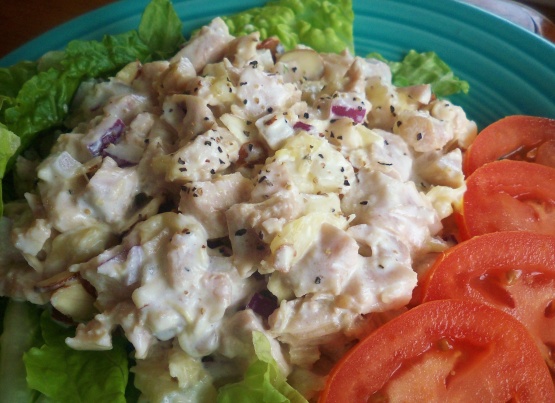 I got this recipe from a woman that used to live in Hawaii and it is absolutely amazing! I use miracle whip for the recipe but it originally called for mayonnaise, which i don't care for so either can be used according to your preference. It is very good grilled on jalapeno cheese bread with havarti cheese.
Boil chicken breasts until cooked thoroughly. Run cold water over chicken until cool then shred or cut.
Mix remaining ingredients in with chicken and enjoy!