Prep 10 mins
Cook 20 mins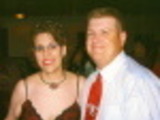 These are REALLY GOOD!! They are quick and easy....you can add a little mushroom gravy and mashed potatoes...........YUMMY!!!!!!
Directions
Mix in order given above and shape into round patties.
Melt some butter to coat skillet and fry until nicely browned.
Most Helpful
I also made this recipe with the Lipton onion soup mix. If you're going to do it that way, make sure you omit the salt called for in the original recipe. It was a little too much. Other than that, it was very good.
Very easy. I made a few changes. Instead of minced onion, I used Lipton's beefy onion soup mix for a little more flavor; added black pepper and kept everything else the same. Also, I put the patties in a light coating of flour on both sides and then browned. The taste was good!