Prep 10 mins
Cook 10 mins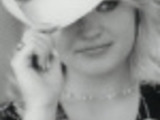 From the Texas Beef Council posted for the Greek portion of the Zaar World Tour. Feel free to up the seasonings on the beef if you like it really flavorful. As Saraghina states, leftover roast would be great here too!
Directions
In small bowl, combine Yogurt Sauce ingredients, mixing well. Cover and refrigerate.
Heat oven to 350ºF.
In medium bowl, combine ground beef and seasoning ingredients, mixing lightly but thoroughly.
Divide beef mixture into 16 equal portions and shape into patties 2 inches in diameter.
Place patties on rack in broiler pan.
Bake in oven 10 minutes or until no longer pink OR GRILL over medium heat.
To serve, place equal amounts of beef and tomato in each pita half; top with yogurt sauce.
Reviews
Most Helpful
Maaaaan. I was surprised how good this tasted and how easy it was to make. I'm a dude and live for easy great tasting recipes. Nice look on this one Ma. I may have to check your whole catalog.
I have a bounty of zucchini and squash right now, so I processed half a zucchini and mixed it in with the hamburger, seasoning it with garlic, salt, pepper, and oregano. It adds some green flecks and softens the texture of the meat a little bit. I served the gyros on naan, which we like much better than pita bread, and topped them with sautéed zucchini, squash, and onions. I also added a little homemade hummus and canned banana peppers. For the tzatziki, I added a little olive oil, lemon juice, and dill. Delicious!

I am rating this a 5-star with my additions: to the meat: cumin, oregano, onion & garlic powder, dried basil, thyme, cumin, and black pepper. To the sauce: 1 tsp sugar (yes, I know-sounds strange, but necessary), lemon juice, garlic, and fresh parsley. I ended up frying the meat instead of baking it and it turned out FANTASTIC!!! Great recipe, but after reading the reviews, I figured I would "spice things up a bit," and it really paid off. Thank you for this recipe--it is going into my "keep in rotation" folder.