Easy Grilled Pork Tenderloin
Derf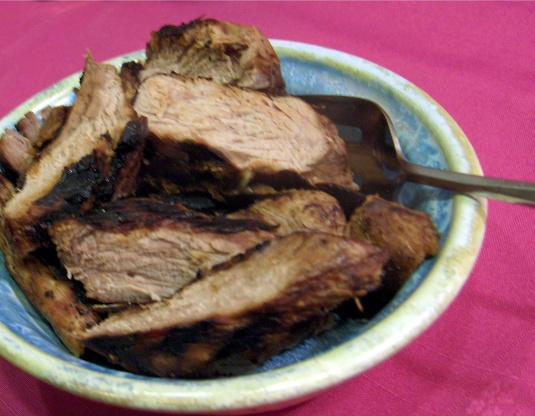 Looking for something different and saw it on sale. Has become a regular at our house.
Place tenderloins in a freezer bag with equal parts soy sauce and Worcestershire sauce.
Marinate for 2 to 4 hours.
Remove and add pepper.
Cook on the grill until done and then let it rest.
Slice into medallions and serve over seasoned rice.
Great with asparagus and baked potato.