Easy Grilled Lime Chicken- W/ OAMC Directions Too!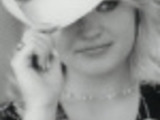 Thaw and marinade your chicken breasts at the same time in this wonderful concoction! Toss it all in a zipper seal bag and throw in the refrigerator. Ready the next day to throw on the grill! The seasonings are a fusion of Asian and SW flavors making it suitable for both catagories in the World Tour.
Directions
Mix together and pour over 4 frozen chicken breasts in zipper seal bag. Allow to thaw in refrigerator.
Drain marinade and grill until chicken is no longer pink in middle.
Use less cayenne- or none- to reduce heat!
OAMC: To freeze: Place chicken and marinade in a large freezer bag. Seal, label and freeze. To serve: Place in fridge to thaw overnight. Grill or broil until done. Thanks Lucid for these great instructions!