Easy gravy without pan drippings.
Directions
Melt margarine in pan.
Add flour and stir until slightly lighter than peanut butter in color.
Pour in broth and whisk.
Add soup and stir.
add Worcestershire to taste.
Can be seasoned depending on what you are serving it with.
Most Helpful
I'd never thought to use soup for gravy, but it worked great! Loved the addition of Worcestershire, added a great tang! Definitely a great recipe when you need gravy in minutes!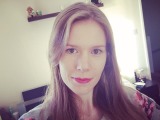 Worked out well as a last minute holiday gravy. I didn't have worchestire sauce but added a touch of soy and various seasonings.
This is a good start but it needs some tweaking. Less broth for sure, less butter maybe. Also it helps to any gravy if you add some fat from whatever meat you're cooking. If possible add finely chopped chunks from the meat. They're even better, from the drip tray/roasting dish!