Easy Gluten Free Red Velvet Cupcakes
Prep 20 mins
Cook 20 mins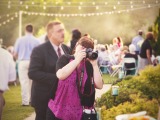 I got this recipe from http://www.glutenfreehub.com and wanted to share these wonderful little gems with everyone here! Because they really are a great cupcake, gluten free or not. My GF friend loves them (and so does my picky NON GF husband.) :-) (Note: I was able to find the Betty Crocker GF cake mix at Kroger).
1 (15 ounce) boxbetty crocker gluten free yellow cake mix
1 (3 1/2 ounce) packagechocolate-flavored instant pudding mix (Jello brand is gluten free) or 1 (3 1/2 ounce) package pie filling (Jello brand is gluten free)
1⁄2 cup butter, softened (no substitues!)
8 ounces sour cream
3 eggs
2⁄3 cup milk
2 tablespoons red food coloring (McCormicks and Tones are GF)
8 ounces cold cream cheese (Philadelphia is gluten-free)
5 tablespoons softened butter
2 teaspoons pure vanilla extract
3 cups powdered sugar
1 pinch salt
Directions
Preheat oven to 350°F.
Combine the first seven ingredients in a large mixing bowl at medium speed until smooth, about 2 minutes. (The remaining ingredients are for the frosting!).
Once combined, spoon the mixture into muffin pans lined with cupcake liners. Bake for 16 – 20 minutes, until a toothpick comes out clean when you stick it in the center.
Let the cupcakes cool in the pans for five minutes, then carefully remove them and place them on cooling racks.
For the Frosting:.
Beat the cream cheese, butter, and vanilla until combined (but do not whip). Add salt.
Gradually add powdered sugar with the mixer on slow until desired sweetness/texture.
These cupcakes should be kept in the refrigerator if they aren't eaten within 12-24 hours due to the cream cheese frosting!
Most Helpful
These cupcakes are Amazing! I didn't make them red, so we just called them velvet cupcakes, and they are like velvet! So moist & delicious. Going to make them again for the second weekend in a row.
You are a lifesaver! I love this recipe and glutenfreehub is gone. THANK YOU.<br/>Betty Crocker has (or had) both whipped and regular cream cheese frosting that is gluten-free (says so on the can), in case you want to skip making your own.
I never log into a website to rate a recipe, but these cupcakes ROCK! I make a mean non-GF cake (Southern Living recipe), and this batter has the same consistency and very similar taste as the real thing. My husband and 7 year old LOVE them. My husband actually has to ration them out, allowing himself only two per day, or he would eat the whole batch in two days. Highly recommend!!!