Debbwl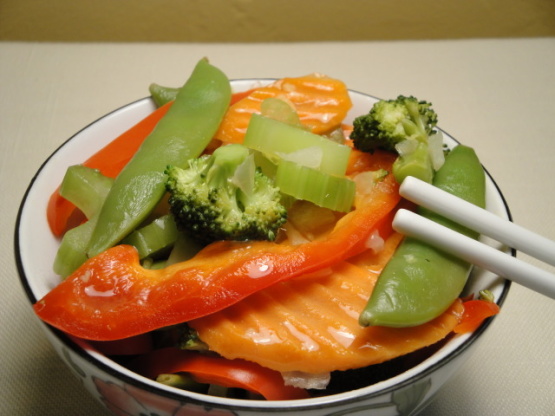 a very quick method of this recipe, easy preparation, and quick microwavable time.

This is so simple and so very tasty! I will keep this recipe handy for anytime I want a nice hot yet crisp veggie dish in a hurry. My photo got lost in a pc glitch or I would have posted. Made for Pick-A-Chef Fall 2011.
in a 3 quart casserole, combine the garlic,and the vegetables, cover, and microwave on high for 6 minutes, or until vetables are crisp, stir after 3 minutes cooking.
Stir in remaining ingredients until blended. Cover and microwave on high for 4 minutes or until thickened, stirring once after 2 minutes.
Serve over rice if desired.