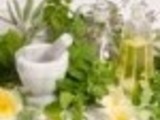 This Gaspacho is special because you add what pleases you.; so refreshing!
Directions
In medium size bowl, combine chopped tomatoes, crumbs, olive oil, tomato juice, garlic, vinegar and salt.
Cover and refrigerate.
When ready to serve, ladle tomato mixture in individual bowls.
Place chopped vegetables in separate serving plates and set on table for guests to garnish soup according to taste.
Enjoy!
Most Helpful
Wonderful recipe for a hot summer day! The only things I did differently were to use diced canned tomatoes and pulse them to desired consistency in mini food processor, and red wine vinegar (that was what I had on hand) instead of malt vinegar. I made this for my husband who loves gazpacho, but I'd never made it before. I'm glad I used your recipe...not only was it so easy, it was delicious 8o). Thanks for a great recipe.
Excellent gazpacho! I used fire-roast tomatoes and less oil. I forgot to add the breadcrumbs, but I think they would have added something special to this. I'll add them tonight when I finish up the leftovers. I didn't have malt vinegar so I added cider vinegar because it's supposed to be a good substitute. Also I used red onions. Thanks, I really enjoyed this!