Kree6528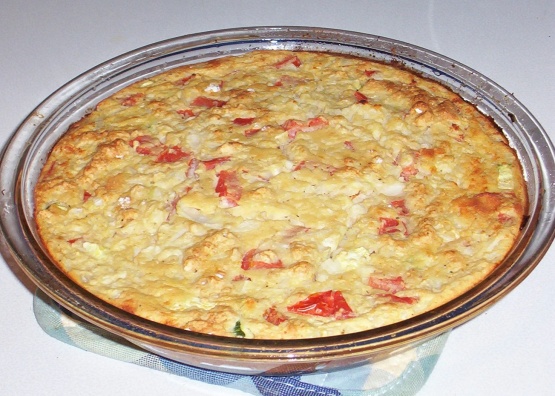 This was even better than I expected. I made this dish for lunch. I added a bit of shredded cheddar, a third egg, and a little bit of chopped bell pepper. It came out moist and flavorful. I frequently make quiches. I thought this would be quiche-like, but it has a texture of its own. I will add this to my rotation. Thanks for sharing!
Heat oven to 400°F.
Grease a 9-inch pie plate.
Layer zucchini tomatoes onion and cheese in pie plate.
Stir remaining ingredients until blended.
Pour into pie plate.
Bake 35 minutes or until knife inserted in the centre comes out clean.
Cool 5 minutes.