Prep 5 mins
Cook 3 hrs 40 mins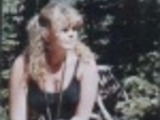 French bread with little effort. The bread will look light in color to you, but this is normal for this loaf.
Directions
Load ingredients into your machine in the order given.
Reset the machine after the first knead for the crispy crust of french bread.
Bake using the regular or rapid bake cycle.
Reviews
Most Helpful
I used the French bread setting on my machine. The bread rose quite well but then sunk and collapsed so it wasn't the pretiest loaf of bread. Worked okay for my DD's school lunch though and it tasted fine.

This was so easy I thought I'd done something wrong, and it made a great loaf of bread. Thanks! :D

This recipe makes a delicious loaf of French bread! I followed the recipe exactly except just used the dough cycle on my bread machine. I dumped the dough into a loaf pan, let rise again and baked at 350 for 25 minutes. Delicious!! Crusty outside, chewy inside. I was going to make a french shaped loaf out of the dough, but found the dough to be very sticky (like most french loaves) and decided not to mess with it tonight. I will make this bread again!!!