Easy & Elegant Strawberry Shortcake
ChefLee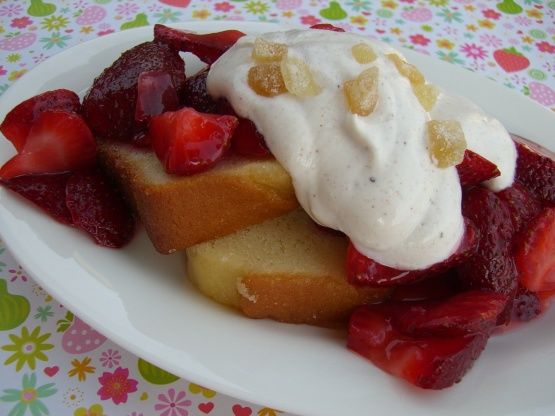 I love strawberry shortcake but sometimes you don't want to bake homemade sweet biscuits or have all the fat of whipping cream!! I created this quick strawberry shortcake with a yummy store-bought pound cake and I sweetened and flavored some Greek yogurt for the topping! Easy and good!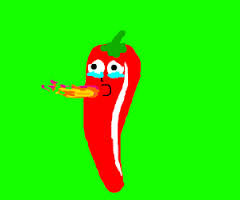 This is soooooo delicious!!!! It is easy to put together and I almost like the Greek yogurt better than the typical whipped cream! It gives a depth of flavor that the fatty whipped cream doesn't give. I LOVE the topping of crystallized ginger, it gave another flavor dimension that went really really well with strawberries and the Grand Marnier juice!!! Will definitely make this shortcake again, thanks for the recipe!!!!!
Mix the sliced strawberries with the sugar and Grand Marnier then set aside in the fridge for a few hours to let the flavors meld and a sweet juice to form.
Mix together the yogurt with the nutmeg, cinnamon, sugar, Grand Marnier, and Limoncello. Set aside in the fridge until ready to serve your dessert.
Serve the cake with the strawberries and juice poured over and top with a dollop of the yogurt cream and a sprinkle of candied ginger.