Bergy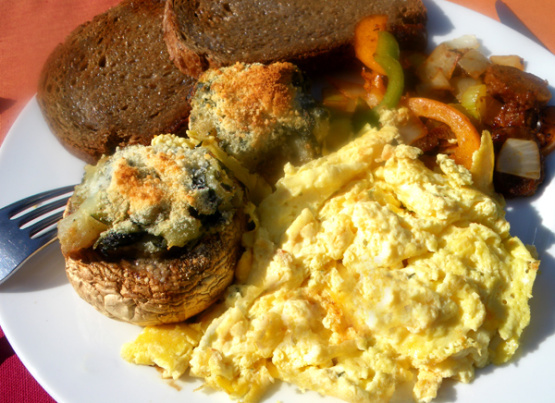 Yummy way to have your eggs!

I made these eggs with whipping cream instead of milk (really desperate on a Saturday morning - out of milk). I added about 1/3 cup of whipping cream instead of milk, and I used 7 eggs (just because I was feeding 3 people). My 2 year old is STILL sitting at the table asking for a third helping of the eggs! I'm fond of them, too! They have a rich taste from the cream cheese. Very good!
Beat eggs and milk together.
Add salt and pepper to taste.
Cook over medium-high heat with the cream cheese.