3 Reviews
My family and I loved the not too sweet taste, and the cheesecake texture. The crust was like a soft cookie. I didn't have cool whip, but it was great without it. Thanks for the recipe. I plan to make this again.
When still warm it was quite good, but bottom hardened too much after cooled. Sorry, but we didn't like it as much as we thought we would...

I made this for an appetizer party that I had at my house tonight. I am trying to watch my sugar intake so my husband is really the rater on this dessert and he liked it, thus the 4 star rating. Thanks, ElaineAnn! I always enjoy making and trying new desserts.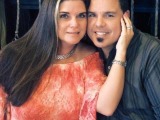 Easy Double Chocolate Cheese Cake