Redsie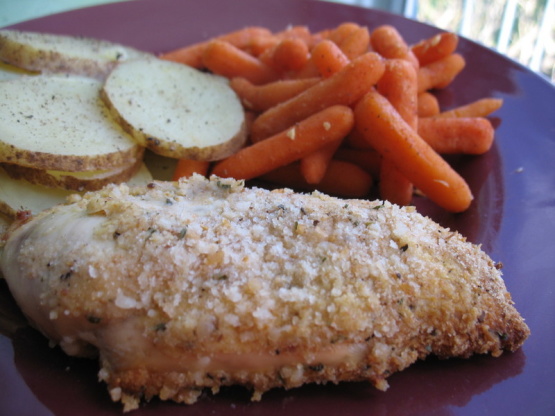 This is a tasty, super-easy way to prepare chicken.
Just wanted to say thanks for posting such an easy recipe that the whole family can enjoy! When you have small children, it is often difficult to add new flavours to a meal without complaint. Not only was this a little different but the kids also really enjoyed it. I will be doing this one time and again. Thanks!!
Whisk together milk and Dijon mustard.
Have crumbs and tarragon mixed toegther in another bowl.
Dip chicken pieces in milk mixture, and then dip them in crumbs.
Place in a shallow baking dish in a single layer.
Cover and bake in a preheated 375F oven for 30 minutes.
Uncover and bake for a further 15 minutes, or until chicken is done as you like.