RotiJala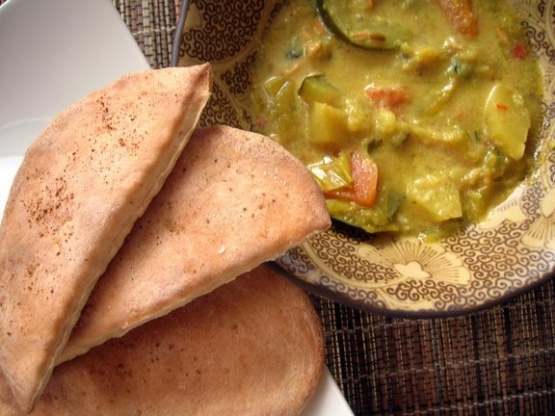 For comfort food with a touch of the exotic, this dhal is quite simple but soooo tasty and has become a staple of our diet.

Definitely a comfort food! We really loved this soup and it was filling enough to have for dinner. I used tomato sauce because I realized I was out of canned tomatoes half way into making the soup. It still came out great.
In large saucepan, warm olive oil and add garlic and onion. Saute, stirring 2-3 minutes. Add turmeric, garam masala, chili powder, and cumin.
Stir in tomatoes, lentils, lemon juice, vegetable stock, coconut milk, and bring to a boil.
Reduce heat to low and simmer, uncovered, for 25-30 minutes or until lentils are tender.
Serve warm. You can garnish with lemon slices and cilantro if desired. Also good with naan bread.